Polycast Limited
market leaders of specialist investment casting
01489 885560
contact us for information on our services
Strong Foundations
In 1946, Michael S. Gibb started his business manufacturing fittings for yacht decks and rigs. Initially he purchased metal castings for this purpose, but in 1974 created a new department at Warsash, near Southampton in the United Kingdom, to cast his own requirements by the lost-wax process.
We have worked closely with Polycast Ltd to develop cast products for our range
of Sunseeker Predator Motor Yachts.

Geoff Kemp – Purchasing Director, Sunseeker International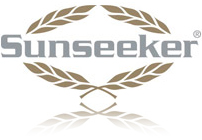 For nearly 38 years the company served an increasingly diverse range of industries. This enabled Polycast to develop and refine their material and production knowledge drawing from their experience serving other industries.
In 1984 the company underwent a management buy-out and the present Polycast Limited was born.
The Team
David Sadler
Chairman
John Pullen
Company Secretary
Click below to email a member of our team:
To contact Polycast, or for more information and directions, visit our contact page.